Fuel
Would you put diesel fuel in a Maserati? For all those non-mechanically inclined yogi's like myself the answer is definitely not. So why are we fueling our bodies with low quality nutrition? For some - it's simply an equation of overwhelming information overload. There's just so much out there - vegan, keto, paleo, whole 30, raw, pescatarian... Am I overwhelming you again? Let's be REAL - nutrition is complicated when your only source for answers is google.
#RealTalks - the right answer is different for everybody
Brianna, Registered Holistic Nutritionist, registered with the Canadian School of Natural Nutrition can help. She gives you the tools to identify what is going on with your body so that you can navigate this road confidently and make the right decisions for your body no matter what your health goals are. Let us show you how good you can feel. Let us teach you how to maintain that feeling. Let's be real about the minefield that nutrition can look like - and let's navigate it together. We promise you that on the other side of finding the nutritional lifestyle that is right for you is a whole new world of experiencing your reality.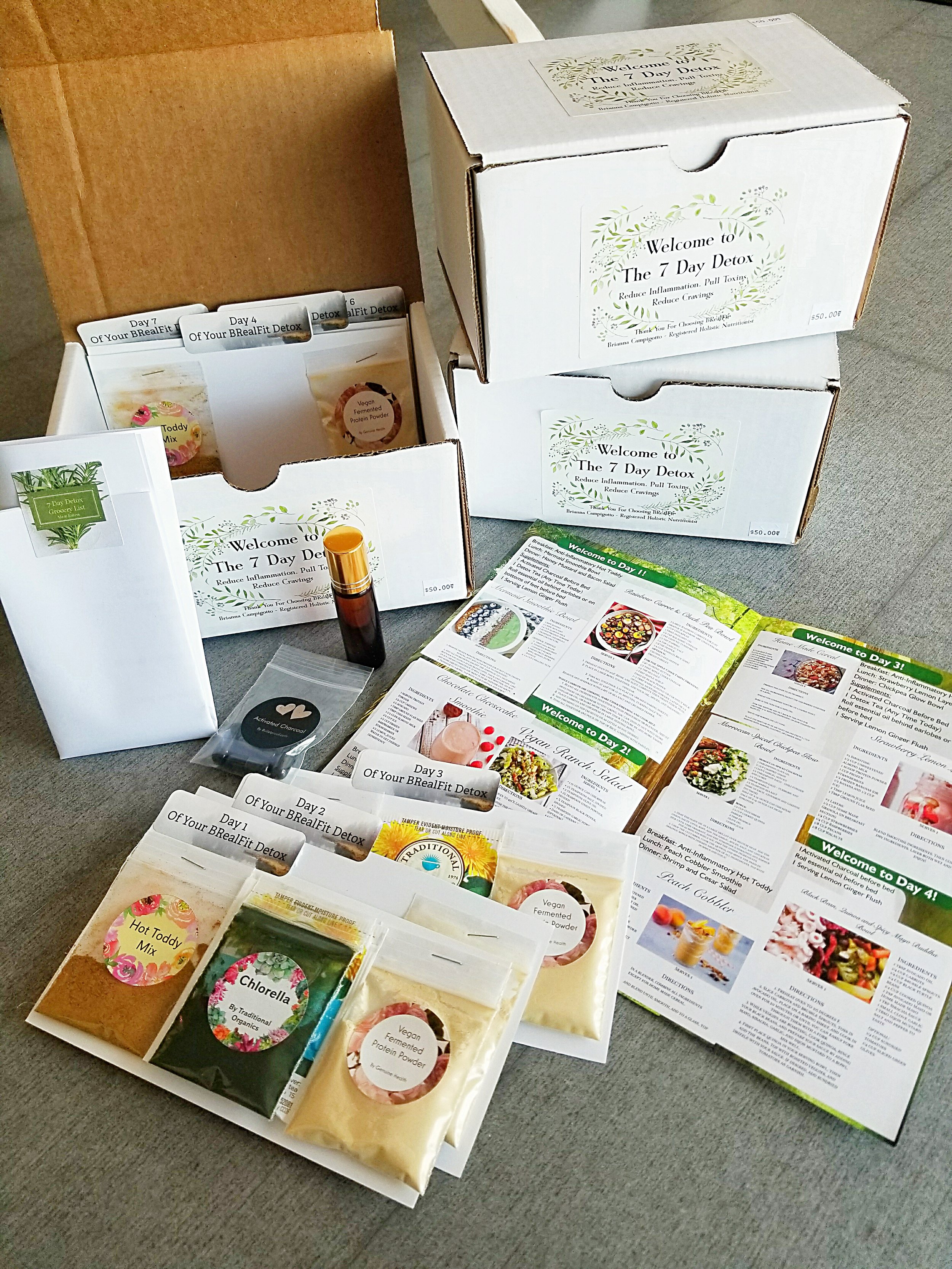 Generally, we offer 2 different types of programs. One, is our 7 days detox program that includes a 7 day mean plan, a grocery list, vegan fermented protein powder for the week and some natural supplements like activated charcoal, organic spices, herbs, and essential oils. This detox program is great for anyone looking to help with digestion, inflation, bloating, cravings, and weight loss.
The Customized Body Profile/Plan
Alternatively, we do offer much more personalized and customized programs that requires some forms to be filled out, and a consultation to get a better idea of what exactly you goals are. Once I gather all of the information I need about your lifestyle and current eating habits, I can put together not only a meal plan that works with your goals, body type, and taste buds, but also a lifestyle guide that includes natural supplementation using organic foods, herbs, and vitamins if that's something that you're interested in.
Base Package: $100
This package includes a general review of your body and your requirements. For example it doesn't include recipes it just includes general recommendations and an analyzation of your systems with indications of what is out of balance for you and how you can bring your body back into balance. It will tell you what you might be deficient in, how you got there, and a roadmap of how to get back in balance.
Package Two: $200
This package builds on the first. We provide a fully body analysis as well as recipes that incorporate all of the macro and micro nutrients that are in your analysis as well as herbs and supplements that I recommend. This package takes all of the information and recommendations from your portfolio, and creates recipes and lifestyle recommendations.
Package Three: $300
This package is the ultimate guide to success. It provides the body and system analysis in the first package. The roadmap, and recipes from the second package, AND a full month meal plan with a virtual cookbook filled with over 30 recipes - all of which are curated especially for your body and your lifestyle so that it's realistic, it includes your favourite foods, takes into consideration your time table, appliances, and taste buds AND is goal oriented.